Grains
Home / Our Products / Food Stuff & Trading / Grains
GRAINS:
Deccan edibles export the following varieties of grains. Our merchant export division takes care of most export of rice and grains. Grains are used both for Human consumption and Feeds depending on the quality of grains and the endues. India has a strong grower base in the following grains and Deccan with its huge supplier base and experience gets the best to these to the international markets.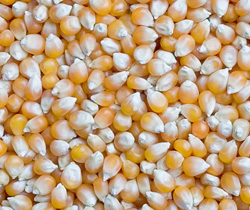 MAIZE (CORN):
Indian Maize also known as yellow corn is popularly used for Animal feed. Deccan edibles offer the best quality maize fit for human as well as cattle consumption. Indian Maize is preferred for its high nutritional value durability & purity. Deccan edibles export worldwide the maize seeds procured with strict & stringent quality norms assuring best quality to our customers.
MAIZE (CORN) YELLOW/ MAIZE (CORN) WHITE/ MAIZE (CORN) ORANGE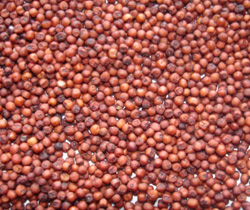 MILLETS :
Millets are small seeded grasses, widely grown in India.
Usually known as cereals crop. The Millets are used for both human consumption & as fodder. Millets is known for its qualities of being digestive & instant high energy giving food. Deccan edibles offer finest quality millet ready to export worldwide in bulk packaging at competitive rates.
YELLOW PANICUM 99% PURITY/ RED PANICUM 99% PURITY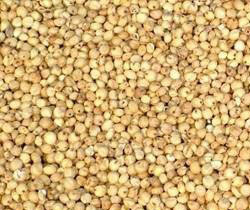 SORGHUM:
Sorghum has been, for centuries, one of the most important staple foods for millions of poor rural people in the semiarid tropics of Asia & Africa. For some impoverished regions of the world, sorghum remains a principal source of energy, protein, vitamins and minerals. In developing countries such as India, the predominant use of sorghum is as fodder for poultry and cattle. Deccan edibles offer finest quality sorghum ready to export worldwide in bulk packaging at competitive rate.
SORGHUM SNOW/ WHITE SORGHUM/ WHITE SORGHUM RED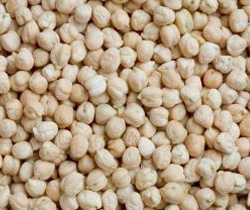 CHICK PEAS:
Deccan Edibles one of the highly admired garbanzo beans exporters & suppliers from India. The annual consumption of Indian chick peas is on constant rise due to their quality & taste. Green chick peas supplied by us carry many healthy elements such as proteins, fats, vitamins, carbohydrates which effectively assist in sustained growth of the body. Deccan edibles facilitate our client's with easy accessibility of these premium chick peas at very nominal prices.
Counts: 75-80/7mm, 58-60/8mm, 44-66/10mm, 42-44/11mm, 38-40/14mm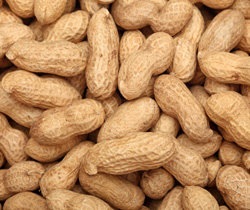 PEANUTS:
Peanut/Groundnut is the major oilseed of India. It accounts for around 25% of the oilseed production of the country. Annual production 5-8million tons. Production is highly vulnerable to rainfall deviation and display huge fluctuation between years. Gujarat, Tamil Nadu, Andhra Pradesh, Karnataka, Maharashtra are the major producers of seed.
Deccan edibles have been very active in the export of peanut from India. Indian bold type groundnut kernels are larger and thicker than that of java types. The kernels are oval, and covered with light red-colored skins measured in counts/ounce.
The java type groundnuts are smaller than those of the bold types and the pods have somewhat ill-defined construction in the middle of the shell types but thinner than that of the bold types.
BOLD count per ounce -
35/40, 38/42, 40/45, 45/50, 45/55, 50/60, 60/70, 70/80
JAVA count per ounce-
40/50, 45/55, 50/60, 60/70, 70/80, 80/90, 100/120, 120/140,140/160, 160/180
Loadability –
19 MT
| | |
| --- | --- |
| Packaging Details | 50 Kg Jute/PP Bag packing or Bulk in Container |
| Loadability | 24MT into One 20' Container |