Seeds
Home / Our Products / Food Stuff & Trading / Seeds
SPICES & SEEDS:
India is the Land of spices and we at Deccan Edibles source and pack the best of spies for you. Spices are packed at our facility near Mumbai or for Bulk packing is directly packed at source. We export the following varieties of spices and seeds and export to the world over.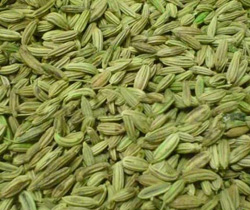 FENNEL SEEDS:
Fennel is the dried ripe fruit of a perennial aromatic herbaceous plant, which grows in mild climates. Fennel seed is a highly aromatic & flavorful herb. It is derived from a shrub which is an erect aromatic. Fennel seeds are pale greenish in color & have a faint sweet & refreshing flavor. Indian Fennel is used in food, medicines, liquors, perfumery, also exported in the form including seed, powder & volatile oil.
Grades:
EUROPE QUALITY/SINGAPORE QUALITY
Container Capacity: 13MT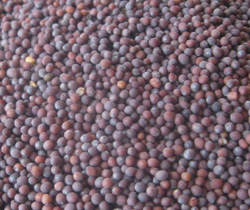 MUSTARD SEEDS:
Mustard seeds have an interesting bite & they contribute to the exotic flavor & aroma of Indian food. Mustard seed is one of the most popular spices traded in the world today. If you are like most people, the word "mustard" probably conjures up images of ballparks and barbeques. Yet, once you add mustard seeds to your spice cabinet, the word will take on a whole new meaning, as you will also relish the spicy, aromatic rustic taste & fragrance that mustard can add to your meals.
GRADES: BLACK MUSTARD BOLD/THIN (machine clean) YELLOW MUSTARD BOLD/THIN (machine clean) Container Capacity: 21MT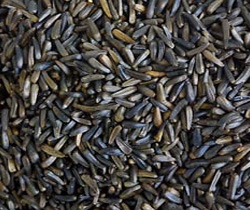 NIGER SEEDS:
Oil enriched, black & small Ingurgitated with oils. The seed, technically a fruit called an achene, is often sold as birdseed as it is a favorite of finches, especially the Goldfinch & the Greenfinch. Niger seeds are also used in southern parts of India. In Karnataka, AndraPradesh & Maharashtra, Niger seeds are used to make dry chutney which is used as an accompaniment with breads. They are also used as a spice in some curries.

Container Capacity: 20MT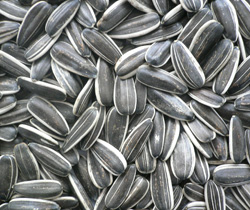 SUNFLOWER SEEDS:
Sunflower seeds are main sources of polyunsaturated oil. These tear-dropped shaped grayish green seeds encased in grayish black shell are the beautiful gift from Sunflower.
Grades:
SUNFLOWER SEEDS BLACK / SUNFLOWER SEEDS GREY
Container Capacity: 13MT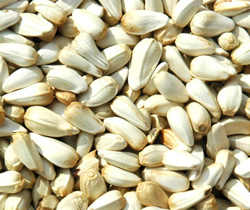 SAFFLOWER SEEDS:
Safflower seeds are high in protein & rich sources of energy value. Oil is extracted from the seed which is used in cooking with high in nutritional property. The seeds are used for bird feeding also.
SAFFLOWER SEEDS WHITE
Container Capacity: 18 MT