Spices
Home / Our Products / Food Stuff & Trading / Spices
SPICES & SEEDS:
India is the Land of spices and we at Deccan Edibles source and pack the best of spies for you. Spices are packed at our facility near Mumbai or for Bulk packing is directly packed at source. We export the following varieties of spices and seeds and export to the world over.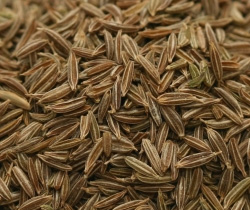 CUMIN SEEDS:
Oblong shaped, these pale or dark brownish seeds are a very popular spice in the world and are used as a spice for their distinctive aroma. It is an aromatic spice with bitter & warm flavor. Cumin is one of the most typical spices for India & is fried or roasted before usage.
Grades:
SINGAPORE 1% QUALITY/SINGAPORE 2% QUALITY/ EUROPE 1% QUALITY
Container Capacity: 13MT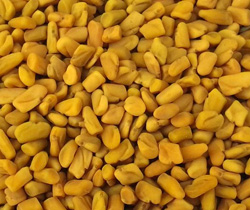 FENUGREEK SEEDS:
Fenugreek seeds have small, roughly angular, brownish yellow seeds. The seeds have a bitter yet pleasing flavor & potent aroma & are a characteristic taste of curry powders. The pebble-like seeds are often toasted to enhance their pungent aroma & have a powerful bittersweet, somewhat acrid taste, so use them in moderation. Fenugreek seeds are most commonly used in Indian cookery.
Grades:
MACHINE CLEAN QUALITY/SORTEX QUALITY
Container Capacity: 22MT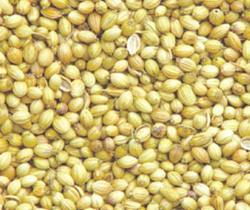 CORIANDER SEEDS:
Coriander seeds are tan-colored, ribbed, lightweight fruits with subtle flavor that is warm & spicy with a slight hint of citrus flavor. Coriander spice has an aromatic sent which is soothingly warm, nutty, slightly fruity, and complex. Traditionally, coriander is used in indian curries, gin, American cigarettes & saisages.
GRADES:
EAGLE /SPLIT EAGLE and various
Container Capacity: 10MT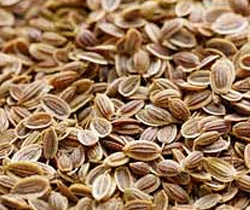 DILL SEEDS:
The ripe, light brown seeds emit an aromatic odor. The Indian dill, a native of Northern India is bolder than the European dill. Dill seed, with a flavor somewhat similar to caraway but also resembling that of fresh or dried dill weed, is also used as a spice.
Grades:
Machine Cleaned Quality
Container Capacity: 13MT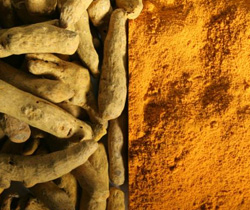 TURMERIC:
Turmeric has been used in India for thousands of years and is a major part of Ayurvedic medicine. Deep orange-yellow powder commonly used as a spice in curries & other South Asian & Middle Eastern cuisine, for dyeing, & to impart color to mustard condiments. Its active ingredient is cur cumin & it has a distinctly earthy, slightly bitter, slightly hot peppery flavor & a mustardy smell. Cur cumin has been a centre of attraction for potential treatment of an array of diseases, including cancer, Alzheimer's disease, diabetes, allergies, arthritis and other chronic illnesses.
TURMERIC WHOLE (FINGER) /TURMERIC GROUND (POWDER)
Container Capacity:
15MT For Whole (finger), 17MT For Ground (powder)
Updated News
1) Visit us at Asia Fruit Logistica 2015, For our products upgrades and more innovative product ideas this year.


2) Visit us at Asia Fruit Logistica 2014, For our products upgrades and more innovative product ideas this year.


3) Visit us at :
World Food Moscow 2014,
New and better produce for our clients.


4) Announcing the start of the new season for fresh pomegranates, contact us for detailed specs and prices.